Colourisation brings history to life
Demand from buyers has surged as technique helps reach new audiences, says Lilla Hurst
Moving image colourisation is an art form that can be traced back to the dawn of the 20th century, when skilled individuals used to hand paint directly onto stock film using brushes.
Today's professionals are probably thankful that this painstaking process, in which up to 200 colourists sat on an assembly line meticulously filling in prints of film, has been replaced by modern digital restoration methods. Nevertheless, their craft is just as rigorous as it was 100 years ago, and the skill involved has stayed with me since the early days of my career at news reel archive producer British Pathé.
That's why, on a nostalgic note, it's great to see demand for documentaries featuring colourised archive footage return with a bang over recent years, with audiences now able to find more history-based programmes than ever before.
A relentless search for differentiation in factual programming is driving the growth. Channels and SVoDs are all too aware that their viewership – on the whole – will always be attracted to perennial topics such as the sinking of the Titanic, World War II and the Hindenburg airship disaster.
Colourised programmes provide viewers with a new, fresh take on history – and are a giant step away from docs featuring black-and-white footage that many viewers, particularly from the younger generation, find a turn-off.
Just look at the impact Peter Jackson's documentary film They Shall Not Grow Old had on audiences worldwide when it was released in 2018.
Beautiful colourisation, voice-dubbing and restored BBC and Imperial War Museum interview footage all contributed to opening up World War I to whole new generation of viewers, while raising the bar for what archive-footage documentaries can achieve.
From a distributor's point of view, these seminal colourised projects make broadcasters stand up and pay attention.
We have seen this growing demand here at Drive, having just secured a trio of powerful colourised historical series for distribution and co-production, including Lost Home Movies Of Nazi Germany from Bright Button Productions and Fulwell 73's Auschwitz Untold: In Colour, as well as a Shackleton coproduction project with New Waves Media in partnership with the BFI and the Royal Geographical Society.
Does this mark the end of black-and-white archive footage being used in documentaries altogether? Are audiences now so used to a Jacksonesque Lord Of The Rings level of filmmaking that only a colourised doc will do?
From my perspective, the answer is 'no'. While I'm delighted to see a rise in colourised work, it's unlikely we're witnessing the start of a mega craze, where these projects emerge in droves until time immemorial.
"What's exciting is we are now seeing a growing number of indies becoming specialists in colourisation"
We haven't seen the end of re-runs of The World At War and The Great War in British schools just yet. This is predominantly down to the limitations of the 50to 60year window of history where there's actually a requirement to colourise black-and-white footage in the first place: from the late 19th century – when film was invented – to the 1950s and 1960s.
Other than anything in this period, there is nothing else left to colourise. There also isn't an infinite list of material that can be restored into HD colour.
What's exciting is we are now seeing more indies becoming specialists in colourisation. Their proliferation will provide opportunities for budding producers, colourists and technologists coming through the ranks, which is fantastic for the industry.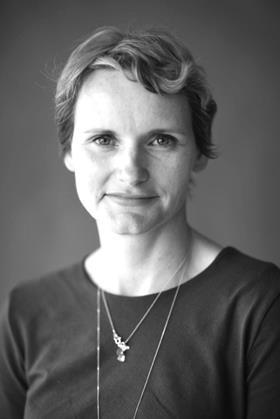 With broadcasters searching for solutions to a global production shutdown, these shows also provide a relatively fast, safe mode of creating new original programmes.
While there may not be a colourisation revolution, I'm excited to see what the future holds for this innovative type of programming and how far the boundaries can be pushed as producers seek to tell stories on screen in increasingly engaging ways. ­
Published 25.3.20 on www.broadcastnow.com