C21: Drive powers forward with new factual slate
Lilla Hurst and Ben Barrett, joint MDs of leading UK distributor Drive, discuss the opportunities provided by lockdown, the genres that are selling and the new shows on the company's Digital Screenings playlist.
UK distributor Drive had its "best year as a business" in 2020, according to joint MD Ben Barrett, who formed the company in 2013 with fellow joint MD Lilla Hurst. While the pandemic has brought extreme difficulties and challenges to many in the TV industry, distribution companies have benefited from huge demand for content, not just as a result of the pandemic, but also due to significant rise in the number VoD services launching globally.
"We had a really good year last year – our best year as a business," Barrett says. "Obviously, being in the finished-content business has been a little bit different from being in the production business for the past year. We do a bit of both, so we had a few projects we were working on slow down, while we had other projects in production that we managed to deliver on time. But there have definitely been some opportunities created by the pandemic in terms of content sales."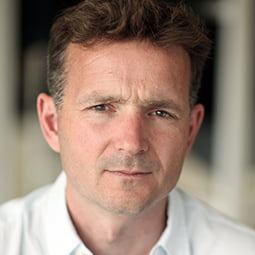 Programmes that have been in particular demand among buyers, according to Barrett and Hurst, are those that are light-hearted, travel series, lifestyle shows and programmes that provide viewers with behind-the-scenes access.
"We're naturally aware of the tastes the audiences globally are in favour of at the moment and there's definitely some unity in terms of the genres of programming that audiences around the world are leaning towards," Hurst says. "Vicarious travel and adventure, more light-hearted, warm-spirited content has definitely seen an upsurge, as has general lifestyle programming. So, in our acquisitions strategy, we've been very conscious of those shifts.
"Access has always been a big thing for us and still seems to score big audiences for channels. So that is also an area of focus."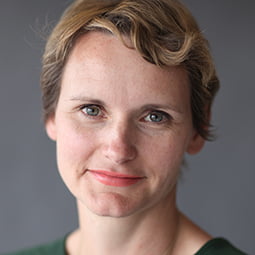 With these trends in mind, Drive is featuring one series from its Access Documentary category in its C21 Digital Screenings playlist. Providing exclusive access is the upcoming observational docu-series Saving the Met (3×60'), from the BBC and PBS in the US. The series goes behind the scenes at the largest art museum in the Americas as it prepares for its 150th anniversary, only to be shut down by Covid.
"Saving the Met provides unprecedented access to the Metropolitan Museum in New York as it considers how it is going to emerge from Covid and from the Black Lives Matter movement in 2021. It was really interesting observing one of the biggest institutions in the world going through this event that we've all been going through and it was a real privilege to get that level of access," Hurst says, adding that the series has been pre-sold to ABC in Australia.
Also catering to the demand for access programming is the BBC's upcoming royal doc The Duke of Edinburgh: Celebrating a Century (1×60'), which looks at the life of Prince Philip in time for his 100th birthday this June.
"The doc will feature exclusive contributions from friends and family of the duke and we've already had significant interest, including an offer from a US and international SVoD platform" Hurst says.
Another series that provides behind-the-scenes access is first-responder show Helicopter ER, which is produced for UKTV's Really channel. It takes viewers into the cockpits of the choppers that rescue critically ill or seriously injured people in some of the UK's most extreme landscapes. Available for acquisition are seasons four and five (30×60') and the new sixth and seventh seasons (30×60').
"Helicopter ER, which is a really long runner, is absolutely a top performer for Really," Barrett says. The show has been sold to Discovery in Germany, Spike in the Netherlands, Sky in New Zealand and Canal+ in Poland.
"We're finding a lot of these sort of 'follow docs' haven't been able to be made at the moment because access to the police and certainly the ambulance service has been a lot more difficult. But Helicopter ER's multi-skilled team, who can operate as pilots and medics, and film crew has meant they've been able to keep producing."
Another show Drive is including in its playlist that ticks the light-hearted box is BBC factual entertainment format Money for Nothing. The series sees a team of craftspeople and restoration experts travel to recycling centres to save objects from being dumped and transform them into valuable pieces.
"Upcycling is becoming a global trend and what we love about this series is the fact that it's upcycling for good causes," Hurst says. "So the money the team raise from upcycling and selling these objects, which otherwise would have gone to the tip, is then given back to the original owners, who get to choose what charity they want to donate the money to. There's a lovely feel-good element and that speaks a lot to audiences who have faced their own share of hardship in the last year."
Drive is offering seasons five to seven (totalling 60×60') of Money for Nothing in addition to new seasons eight and nine (another 40×60'). The series has so far been sold to New Zealand's TVNZ and Hong Kong TV, with other deals in the pipeline.
With the trend for escapism in mind, Drive is featuring one series from its travel and adventure category in its C21 Digital Screenings playlist – Scotland's Scenic Railways, from Channel 4 in the UK. The 6×60' series explores the railways in Scotland that connect coastal towns and rural villages beneath vast mountains and across open moorlands.
"Scotland's Scenic Railways has done really well for Channel 4's More 4 network and we're very much hoping it will generate similar interest from buyers. We've got high hopes for it this year as that kind of travel still remains off-limits, certainly for people outside of the UK," Barrett says, noting that the series has so far sold to American Public Television and First HDTV in Russia.
Elsewhere in the documentary space, Drive is featuring upcoming 1×60' BBC doc Bad Influencer(working title) in its playlist. The film unlocks the rise and fall of Belle Gibson, one of Instagram's first 'super-influencers,' who claimed she cured her terminal cancer by eating a plant-based diet and using alternative natural therapies. But there was one problem with Gibson's story: she never had cancer.
Also in documentaries is Cured, an upcoming 1×60' or 1×90' doc for Independent Television Service USA that examines the history of the LGBTQ community and the activists who campaigned against the American Psychiatric Association's classification of homosexuality as a mental illness, and won in 1973. The doc will premiere this fall.
In the history category is Strangest Things, a 10×60' series for Sky History in the UK and Welt in Germany that reveals the true stories behind some of the world's most bizarre and curious artefacts. The series has been sold to Discovery in the US and Viasat in Scandinavia and Eastern Europe, and Barrett hopes it will travel all around the world.
"Strangest Things has been created very much with the international market in mind. So we actually formatted it in a certain way so there's no presenter. We do have on-screen experts, but it's done in quite a quite clever way in a virtual studio and the subjects are very international. The approach is very contemporary, with a lot of graphics and VFX. It's the kind of show we feel could go all around the world, and we are obviously keen for it to go into as many regions as possible," Barrett says.
Also in history, and the final show in Drive's playlist, is The Real Hunt for Red October, a 2×60' docudrama for Reelz in the US. Based on Tom Clancy's novel The Hunt for Red October and the movie of the same name, The Real Hunt for Red October reveals the secret story behind the Russian submarine that went missing in 1968 and took the Soviet Union and US to the brink of war.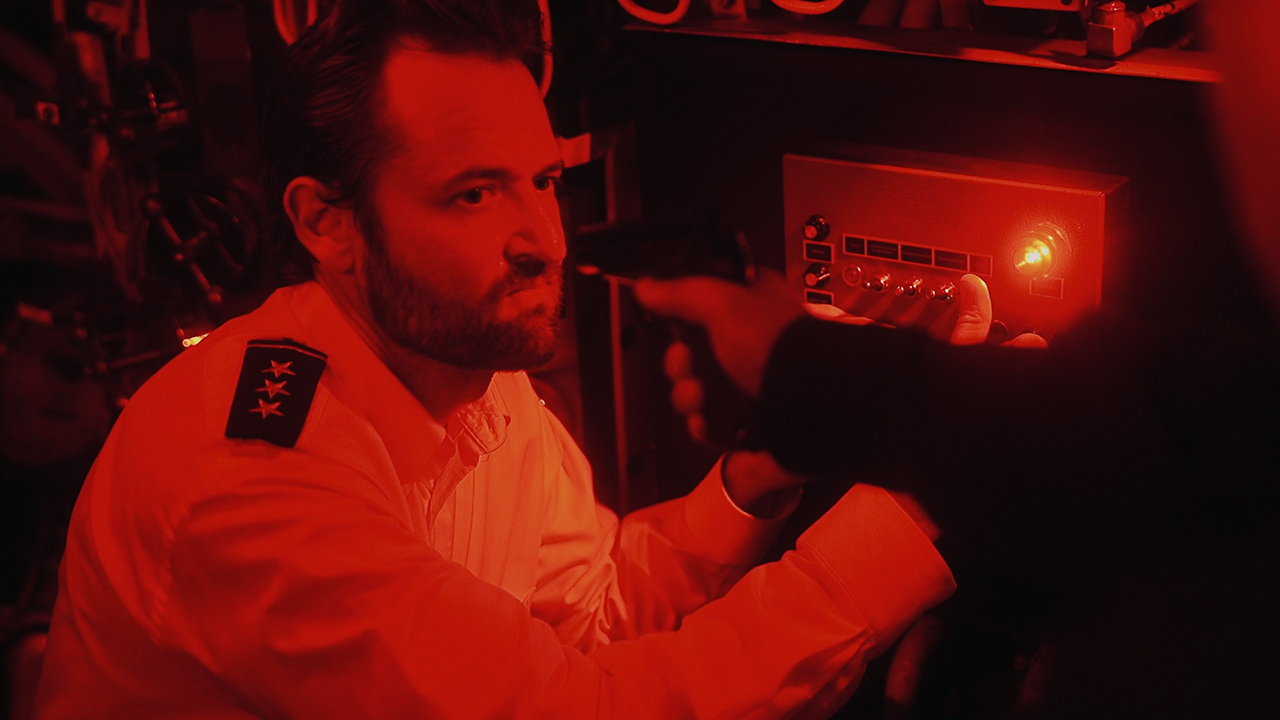 Looking at the rest of this year, Hurst and Barrett plan to broaden their scope in the factual space, while helping producers get new projects off the ground.
"We want to continue to broaden the factual genres we're working across and are actively looking for 'intelligent factual' formats, so that's certainly an area we are digging into at the moment. We'll also be sticking to our mantra of having singles that have global resonance and are big enough to work across many territories, in addition to series that have the potential to return," Hurst says.
Barrett adds: "Part of our mission has always been to help get things off the ground, which is going to be a bigger part of distributors' jobs in future. So we want to continue doing that and helping producers navigate a tricky market. There are so many great projects out there, but so few of them are actually available for distributors to pick up as there's been so much consolidation, and broadcasters and platforms are so aggressive about rights now. So we try to make a difference by getting in early on projects to help make them happen, and in doing that if we are able to secure distribution rights, all the better."
Published on www.c21media.net on 10-03-2021.