Bad Influencer premiere on BBC1 30 June
Belle Gibson: The influencer who lied about having cancer
A new BBC documentary, Bad Influencer: The Great Insta Con, explores the downfall of one of Instagram's first "super influencers" – told through those who followed, adored and tried to mirror her lifestyle.
In 2013, Kylie was six months into her intensive and gruelling chemotherapy treatment for her recently-diagnosed lymphoma, when someone first asked her the question: "Have you heard about this girl Belle Gibson?"
A quick internet search led her to the perfectly-curated Instagram profile of an Australian wellness blogger, with more than 300,000 followers. Each post was flooded with adoring comments from followers around the world.
Kylie, who is also from Australia, was in awe of what she found: "[Belle] was beautiful, she was successful, she was inspiring to so many people."
"She was the ultimate goal," she added.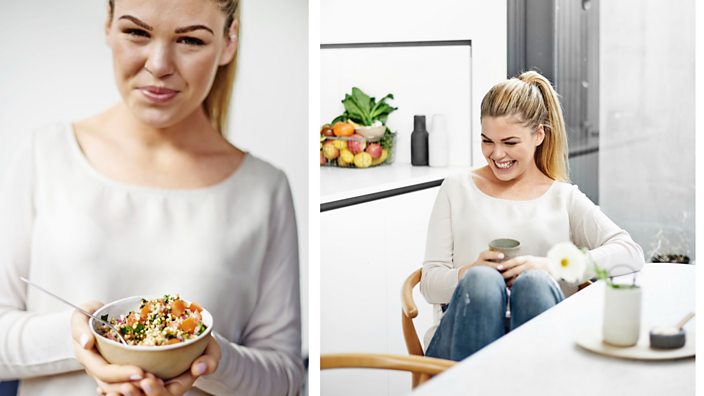 Belle Gibson's online presence told the story of how, after being told she only had four months to live, she "cured" her inoperable brain cancer through healthy eating.
Kylie couldn't help but make a comparison. Whilst she was undergoing daily chemo, losing all her hair, and about to have her 18th lumbar puncture – a procedure where a thin needle is inserted between the bones in your lower spine – Belle was selling the recipe to the miraculous cancer-free lifestyle she dreamed of.
"[I thought] maybe she's got the right idea, maybe I'm doing it all wrong," Kylie recalls.
"I'm dying on the inside, getting worse with every single treatment. I look horrendous. And she's out there living her best life."
Around her the wellness industry, which is now worth £2.8 trillion worldwide, was booming. The general public now knew that avocados were "superfoods", many people were trying to emulate the shiny epitome of health that bloggers were posting and there was little to no scrutiny of the claims being made.
A line from Belle's book read: "I was empowering myself to save my own life through nutrition, patience, determination and love."
Enchanted by the idea of taking control of her own treatment, Kylie bought Belle's cookbook and app The Whole Pantry. The brand was backed by one of the biggest publishers, Penguin and technology giant Apple.
Desperate to get better, Kylie woke up one day to go to the hospital and decided she was fed up with all the "poking and prodding". She was done.
"Chemo wasn't working for me. [I said] I should come off and try clean eating."
"[Belle] was saying what she was doing was curing her cancer, it was making it better.
"I had her there to look at [as proof], I had her on my phone, she was in magazines, she was on the news, so I trusted her."
But Belle wasn't getting better…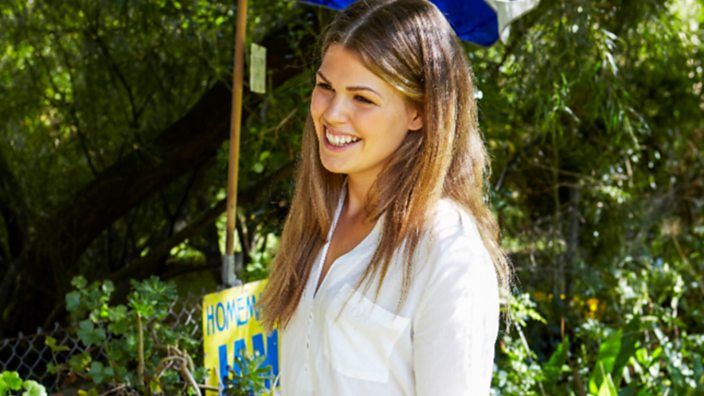 In March 2015, an Australian publication exposed that Belle had been falsely claiming to followers that she was donating a portion of her book and app sales to charity.
Soon, journalists began to question and look into whether Belle was also deceiving people about her health.
"If only we had done that before we gave her the platform to be the person that she was," says Kylie.
After a narrative of deceit quickly unravelled, it was reported that Belle had lied about having cancer.
In September 2017, Belle was fined £240,000 by the Australian government for misleading readers about donating money to charity, after she was found guilty of five breaches of consumer law.
A judge at the time said Belle may have "genuinely" believed what she was saying, and might have suffered from "delusions" about her health.
'I was just making myself sicker'
Maxine, who lives in the UK, was at university when she started following Belle. Already infatuated with wellness culture on Instagram, she was drawn in by the stories of people ditching traditional medical treatments to heal their conditions naturally.
"[Belle] was the queen bee of wellness," she reflects.
Since the age of 11, Maxine had struggled with her own illness, ulcerative colitis, a chronic inflammatory disease of the large intestine. The most common symptoms are diarrhoea, loss of blood, abdominal pain and fatigue. The condition is lifelong and often controlled through medication.
"I had a bad time getting a diagnosis," she says.
"I was about 12, so a lot of doctors were like, 'oh, it's your hormones or it's just period pains.'
"It caused this negative attitude toward medical professionals and their approach to chronic illness, because I didn't feel like I had that long-term support."
After missing considerable periods of school, due to being so unwell, Maxine says all she wanted was to be like everyone else at university.
"I was so angry at having to put up with this disease and not getting to be a normal teenager," she added.
She was also frustrated with the weight gain that she experienced while being on and off high doses of steroids, to treat her condition – she says this had a negative effect on her body image growing up.
So, already off her medication, Maxine latched onto Belle's "clean-eating" app The Whole Pantry.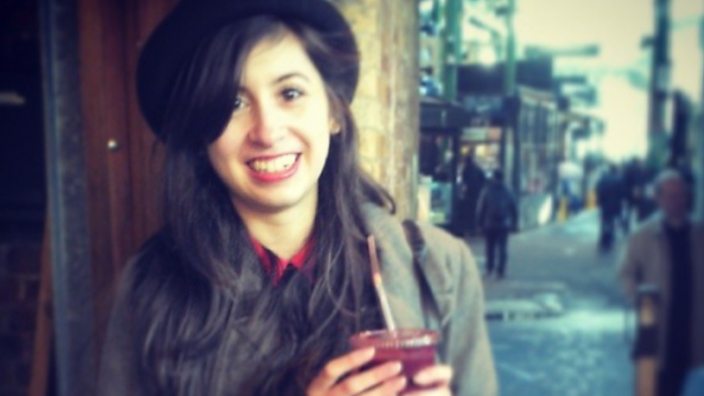 She told BBC Three: "It reinforced this ridiculous belief in my head that you didn't need meds in order to manage the condition.
"I got really into the whole diet side of things, I adopted a plant-based diet where I cut out loads of supposedly 'toxic' ingredients."
Maxine cut out all animal products, gluten and carbs. "It was very extreme," she says.
Before long, Maxine became so underweight that she lost her period and her health started to deteriorate.
"After the initial sort of placebo effect, it all just came crumbling down.
"In my mind I was thinking, 'I'm just not eating healthy enough, I'm not doing enough of the right things, I could be eating even cleaner than I already am.'
"The more I chased this perfect diet that wellness presented, the more unwell I got and then the more I kept blaming myself for not being perfect enough."
In July 2014, Belle announced in an Instagram post that she had been diagnosed with a further four cancers, stating: "It's in my blood, spleen, brain, uterus and liver."
Her followers were devastated for her.
But that's when the cracks began to show in Belle's story and Maxine began to question her beliefs.
'Don't believe everything you read'
Kylie was in shock when the news broke that Belle had lied about having cancer: "I felt betrayed… Who makes that up?"
Maxine remembers feeling incredibly gullible: "We were vulnerable, and wellness came along and said, 'Hi, can I help?'"
Nobody knows why Belle did what she did.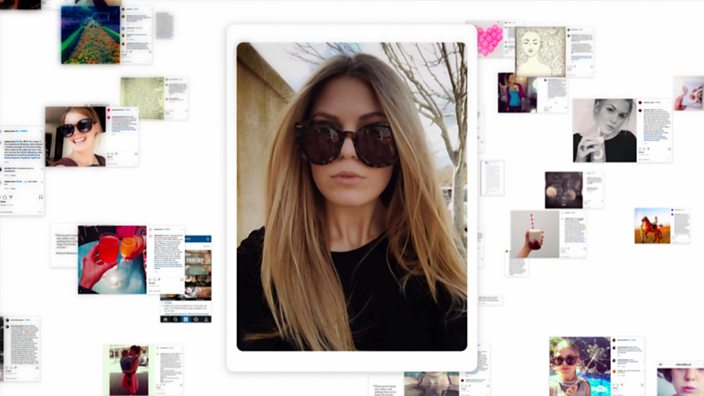 Since Belle went underground the world has become more familiar with terms like "fake news" and "misinformation" but Maxine warns that there are still so many untruths being promoted on social media by some in the wellness industry, which she says are "built on a foundation of exploitation".
"For me, it's positioning itself as caring about peoples' health but all it's really doing is lying to them and fear mongering.
"People will create a narrative that is compelling in order to sell you something, whether that's a book or a lifestyle or just their own brands, they will craft this narrative that is often completely false. So just don't trust everything you see online."
Maxine hopes by speaking out people will stop blaming themselves for their illnesses, like she did, and that social media will introduce more regulation – making sure posts are clear about whether what is being stated is evidence based and whether the person has the qualifications to be sharing advice about someone's health.
After finding out about Belle's fabrications, Kylie restarted chemotherapy and is now in remission.
In May 2021, authorities began to seize Belle's assets after the fine issued by the Australian government remained unpaid.
Bad Influencer: The Great Insta Con is available on BBC iPlayer now.
Published on www.bbc.com on 01-07-2021 by Hannah Price
Full article HERE